Mega Outdoor P2.9mm Events Rental Led Screen
High Brightness
High Definition 4K Performance
Application:
Outdoor P2.9mm Events Rental Led Screen are very premium and high end rental led display product, high definition plus high brightness, unique patented cabinet design, capable to be used for any high end rental events.
Available in 2.6mm, 2.9mm and 3.2mm
Features and Advantages:


1. High Visibility for Outdoor and Indoor
5000 nits high brightness for outdoor and indoor good visibility and vivid color
2. Calibration Memory on Modules
Customer are able to re-calibrate the display, ensure the perfect condition of display
3. Fast Assembling
Handle and fast lock design enable quick and convenient installation and disassembly, one person can handle it all.
4. High Refresh Rate
3840Hz refresh rate, no ghosting, no flicker, no moire against camera
5. Front Maintenance
Front maintenance design, easy maintenance.
6. Available for concave and convex curves
Patented high precision curving blocks support 0-10° concave curve and 0 -5°
convex curve(customized).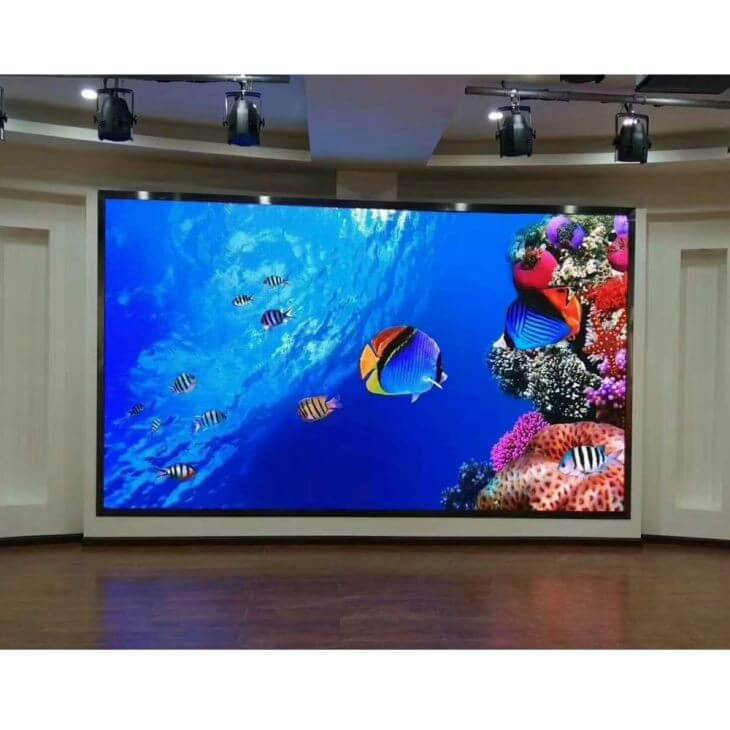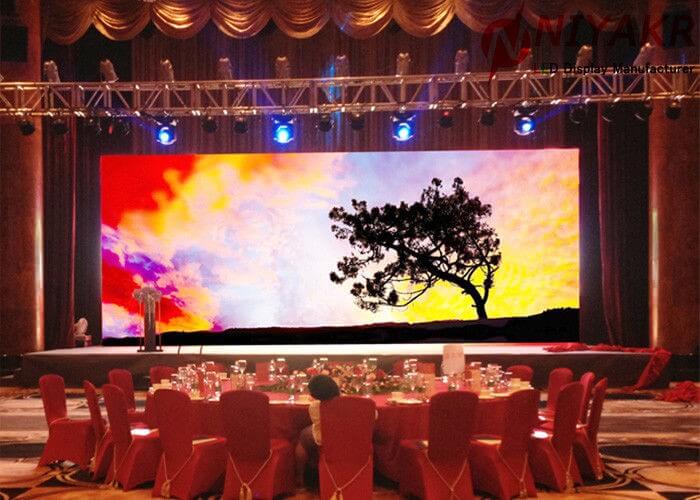 | | | |
| --- | --- | --- |
| Brightness | nits | 4000 |
| Color temperature | deg.k | 3200 ~ 9300 |
| Viewing angle - Horizontal | deg. | 160(+80/-80) |
| Viewing angle - Vertical | deg. | 160(+80/-80) |
| Cabinet weight | kg | 9 |
| Cabinet width | mm | 500 |
| Cabinet height | mm | 500 |
| Cabinet depth | mm | 90 |
| Cabinet area | sq. m. | 0.25 |
| Cabinet material | | Aluminum |
| Aspect ratio | | 1:1 |
| Ingress protection (Front/Rear) | IP | IP65/IP54 |
| Operating temperature range | deg. C | - 20 to 50 |
| Operating humidity range | HR | 10% to 90% |
| Pixel type and configuration | R/G/B | SMD 3in1 |
| Pixel pitch | mm | 2.976 |
| Pixel matrix per cabinet | | 168x168 |
| Pixels per cabinet | | 28224 |
| Lines per meter | | 336 |
| Pixels per sq. meter | | 112910 |
| LEDs per sq. meter | | 112910 |
| Recommended minimum viewing distance | m | 3 |
| Colours | | 281trillion |
| Gray scale | Levels | 65536 levels per colour |
| Brightness control | Levels | 100 |
| Digital processing | bit | 16 |
| Frame rate | Hertz | 60 |
| Display refresh rate | Hertz | 3840 |
| Input voltage | VAC | 110/240 |
| Input power frequency | Hertz | 50/60 |
| Input power (max/avg) | Watts per sq.m | 980/340 |
| MTBF | Hours | ≥10000 |
| Lifetime (50%Brightness) | Hours | ≥100000 |
| Module brightness uniformity | | <5% |
| Blind spot rate | | <0.0001 |
| Earth leakage current | mA | <2 |
| Red wavelength | nm | 623 |
| Green wavelength | nm | 525 |
| Blue wavelength | nm | 470 |
| Panel input format (with video processor) | | VGA,DVI,SDI,YPbPr(HDTV),Composite,S-Video,TV |
| Data interconnection | | CAT6 cable/Fiber |
| Operating system | | Windows(XP/Vista/7/8/10) |
| Control distance | | Up to 180 meters by CAT6 cable, single fiber up to 15 kilometers. |
TAG:programmable led signs indoor